a11ycore

thewebuiguy

thewebuiguy
Introduction
Web accessibility is one of the biggest growing requirements of websites today, and yet in the majority of cases it is considered an after thought. When saying the words "web accessibility" the first things that tends to come to mind straight away is
oh yes, I can make my site work for blind people
But there is so much more to it than that. Accessibility does not just cover blindness, there are many disabilities in the world that can make your website unusable to certain user groups.
what is web accessibility
Web accessibility means that websites, tools, and technologies are designed and developed so that people with disabilities can use them. More specifically, people can:
perceive
understand
navigate
and interact with the Web
Web accessibility encompasses all disabilities that affect access to the Web, including:
auditory
cognitive
neurological
physical
speech
visual
accessibility and the law
The Web Content Accessibility Guidelines (WCAG), developed by the World Wide Web Consortium, are the most widely-accepted web accessibility standards around the world. There are three levels of WCAG compliance: A, AA and AAA. Generally, WCAG AA compliance is considered acceptable web accessibility for most legal purposes around the world, including the USA.
In America, Section 508 of the Rehabilitation Act of 1973 is based on WCAG 2.0 AA, mandating that all federal agencies and any local or state resources receiving federal funding must comply with its rules. Many other countries have passed similar policies, using WCAG 2.0 AA as the standard for compliance.
These laws are taken seriously which can be seen by the following court cases
3 key takeaways
1. Use automated testing tools
Many of the websites facing the legal microscope lack the same elements, and these are relatively easy to fix. Automatic testing tools can detect many of these problems, and they can be fixed by simply inserting some text.
Websites undergoing legal scrutiny tend to lack these elements:
No alt-text for images or graphics
Empty links without text
Redundant links
a11ycore can help you to keep an eye on and track these elements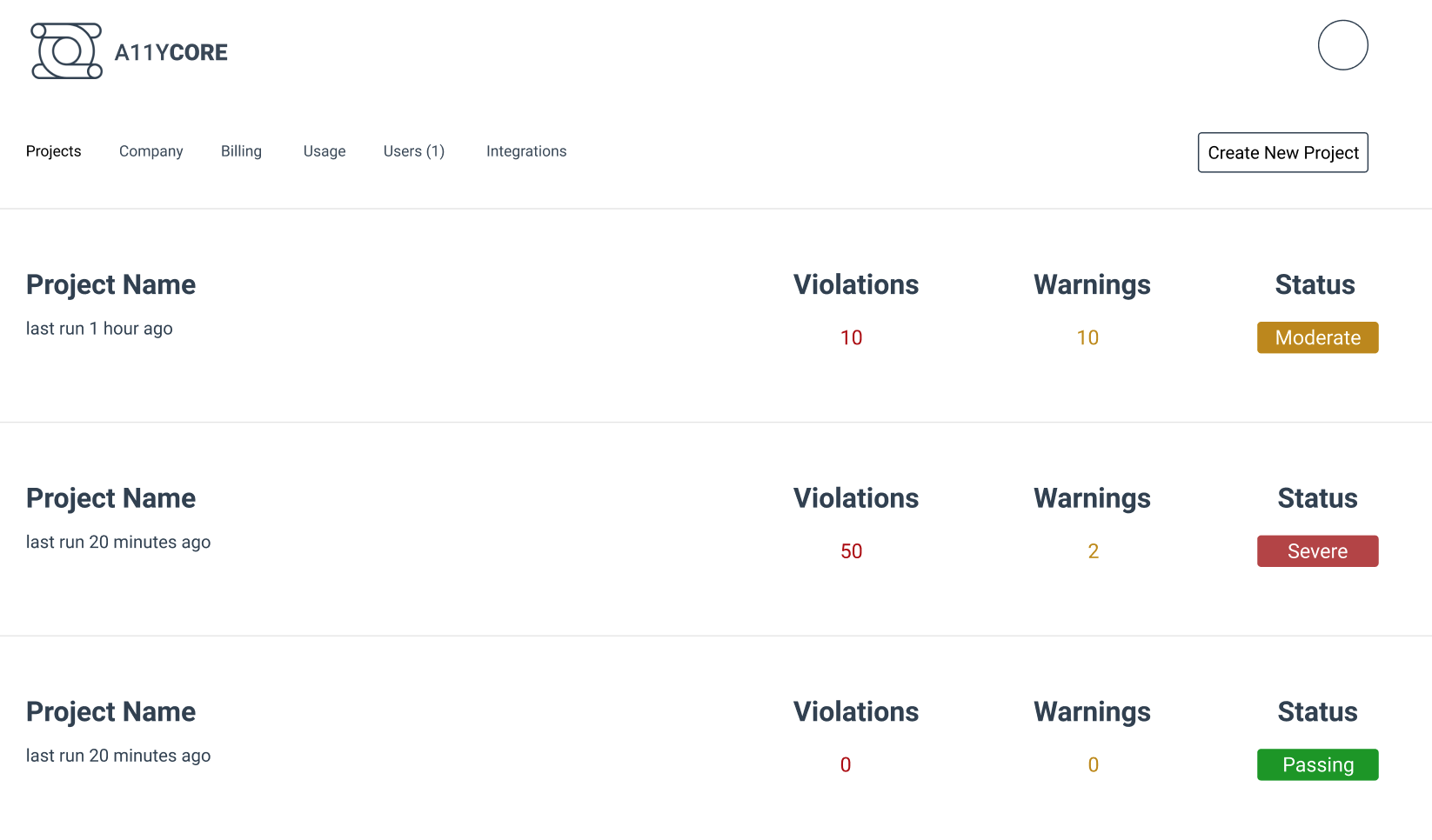 2. Be proactive
Business can be liable even when they are undergoing website improvements. The best way to avoid an expensive legal suit—or multiple suits—is to be proactive. Test your site early, correct problems, and test it regularly to ensure it remains accessible as you add content and make changes. You wouldn't push out a vaccine without approval or open a chain of resturaunts without health checks and certifications
3. Work with accessibility
Businesses across every industry, from transportation to retail to fashion to food, have tried and failed to get around web accessibility requirements. Arguments that equal services are provided elsewhere, or that the business does (or doesn't) operate a physical space and therefore does not need an accessible website, or that the website is not an important part of the business, have not held up in a courtroom. You'll save time, money and energy—and enjoy a better public image—by simply making your site accessible, instead of trying to work around it.